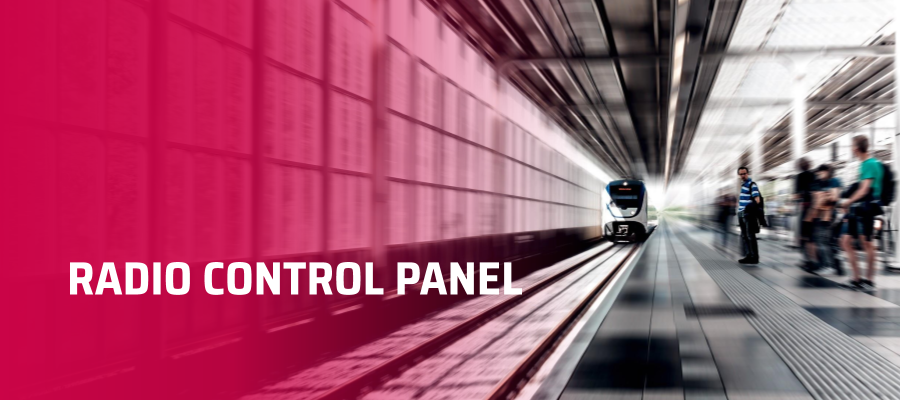 RCP 5210
LTE RADIO CONTROL PANEL
Innovative and easy to use,  LTE Radio Control Panel RCP 5210 ensures reliable communication for desktop users.
LTE Radio Control Panel RCP5210 is a Human Machine Interface, typically installed in a static configuration and provides the controllers with MCPTT and MCDATA communication functions like Group Call, Half Duplex  Individual Call, Full Duplex, Emergency Call and Data messaging.
This system provides an option of  LTE wireless bearer or Ethernet wired connection.   Depending on client specific requirements, the RCP can be customized for key layout, Graphical User Interface (GUI) and other integrations.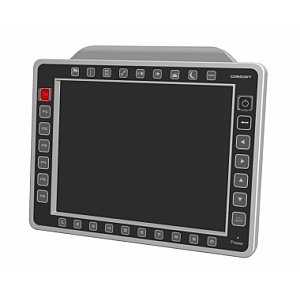 MCPTT, MCDATA Release 15 Compliance
3GPP Release 12 + QCI RF Compliance
10" Touch Screen
Configurable Hot Keys
Maximum harmonized LTE Band Support
Built In Test Equipment
Accessories : Gooseneck Mic / Speaker / Flat inbuilt Antenna
Processor Specifications
Freescale™ i.MX6 800MHz Dual Core ARM® Cortex™ -A9 SoC
Operating System
UBUNTU, Version Bionic 18.02
Memory Options
SD Card [32GB]

MSATA [128GB]

TETRA Interface
RS232, TETRA Peripheral Equipment Interface (PEI)
Display
10.4 "
Compliances
MCPTT – 3GPP Release 15
Keypad
Membrane

Alphanumeric Keys (Maximum)

Mechanical Specifications
Dimensions- 257.5 x 148.8 x 57 (in mm)

Weight – 1540 g

Interfaces
GbE Ethernet Port

USB 2.0 OTG Port up to 480Mbps

RS232, RS485/RS422 Serial Port

Mini USB 2.0 Port

Electrical Specifications
12 V (±10% V), 3.5 A
Accessories
Handset, Fist Microphone (Standby)
Environmental Specifications
Temperature- -40°C to +85°C
Humidity –20% to 90%
IP rating – IP65