MCX ONE Core being designed and developed over 3GPP's MCX Standards is the functional backbone of the entire MCX ONE mission-critical solution.
It can be deployed in controlling and participating modes of operations and provides all the standard-based configurations and management functions.
MCX ONE Core provides a feature-rich, reliable and flexible platform for critical communication applications and services.
It supports Push To 'X' features supporting audio, data and video for easy deployment in industry verticals such as smart cities, public safety, mass transit, airports, oil & gas among others.
Standard Based
MCX ONE CORE is built over global 3GPP's MCX standard that ensures reliability and flexibility to professional users.
Push to X
Based over MCX Standard that supports Push to X feature where 'X' denotes audio, data and video communication
Highly Scalable
Scalable solutions for different industry verticals such as smart cities, public safety, Mass-transit and Mining among others
Cloud Architecture
Built over cloud-based architecture with modern edge deployments with easy fault detection and correction
Location Services
Contains a map server for location app providing location and geo-fencing services for professional users
Flexible Deployment
Being highly scalable provides  three different deployment options as per the user's business requirements
LMR Interoperable
Interoperable with narrowband systems, enabling the radio networks to communicate with MCX ONE devices
Future Proof
Being developed on 3GPP's latest standards, MCX ONE core is completely ready for future releases and also 5G ready
No Licensing Needed
With MCX ONE CORE no spectrum licensing is needed, it saves not only time but also additional licensing cost
Low CAPEX & OPEX
MCX ONE CORE is a cost-effective server solution that offers feature full applications at comparatively low CAPEX as well as OPEX
Low Deployment Time
The cloud-native technologies used to develop the MCX ONE CORE server significantly reduces the deployment and update time.
Unlimited Coverage
MCX ONE Core provides unlimited coverage with LTE 4G/ Wi-Fi/ 5G cellular networks and can be used anywhere with network access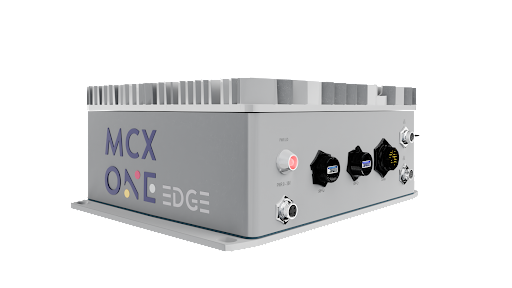 MCX ONE CORE-EDGE CLOUD
 ~Up To 250 Subscribers

Industrial, Campus, Manufacturing, Mining

Integrated LTE for Remote Monitoring, Updates
   MCX ONE CORE – EDGE CLOUD
MCX ONE CORE- ENTERPRISE
On-Prem

~Upto 2000 Subscribers

Rail, Airports, Public Safety, Smart Cities

COTS Server Hardware
MCX ONE CORE – ENTERPRISE
MCX ONE CORE-CLOUD
Up to 100,000 Subscribers

Operator, Smart Cities

Cloud Services – AWS
MCPTT, MCDATA Release 15 Compliance
IDMS, KMS, CMS, GMS
Role Management
Functional Addressing
Location-based Calling
Web Based Interface
Support for Redundant Configuration
MCPTT Compliant Interfaces
Wish to know more?
We will contact you shortly  to answer your queries