CONSORT Integrated Dispatch Client 5224 is a next-generation, modern and versatile computer system with various peripherals integrated like Gooseneck Mic & Telephone PTT Handset to make it as all-in-one dispatching solution suitable for Control room communications and surveillance.
The Dispatch solution is based on modern industry standards for web interfaces and provides ease of customization, deployability and integration for control room applications.



Plug & Play Solution
All the accessories are provided in a single box making it more convenient for the users. Just plug the device and it is ready to use.
GPS Support
CONSORT Integrated Dispatcher solution provides GPS support for accurate location accessing. sharing and tracking.
SIM Support
Provides better coverage and enhances user experience by providing support for the SIM for LTE 4G/ 5G network. 
Intuitive User Interface
All the accessories provided with the product are convenient to use and user-friendly, thereby increasing overall user experience.
Integrated Client with Peripherals
The inclusion of a Gooseneck Microphone, PTT Handset, in-built Speakers and a Mounting Stand eliminates the need for separate equipment, streamlining the communication process. This integration enhances operational efficiency and minimizes clutter in the control room by providing the user-friendly peripherals.
Large Intuitive Touch Interface
CONSORT Integrated Dispatch Client 5224 provides users with a large 24-inch Anti-Glare Gorilla Glass display with capacitive touch technology that enhances user interaction making it intuitive and user-friendly.
Multi-Connectivity Options
The IP-based connectivity enables seamless communication over local networks, empowering users to interact with the system effortlessly whereas LTE 4G/ 5G connectivity enables the system to maintain a consistent and stable connection even in areas with limited wired infrastructure.
High Reliability for Mission-Critical Applications
CONSORT Integrated Dispatch Client 5224 is a unique and intuitive solution consisting of all the required features and functionalities of control room applications in a single device. Hence, it proves to be the most reliable and rugged solution for mission-critical applications.
Support for Internal and External Antenna
Provides support for Internal and External Antenna connection to enhance user experience by minimizing network failure and adapting as per the user requirement.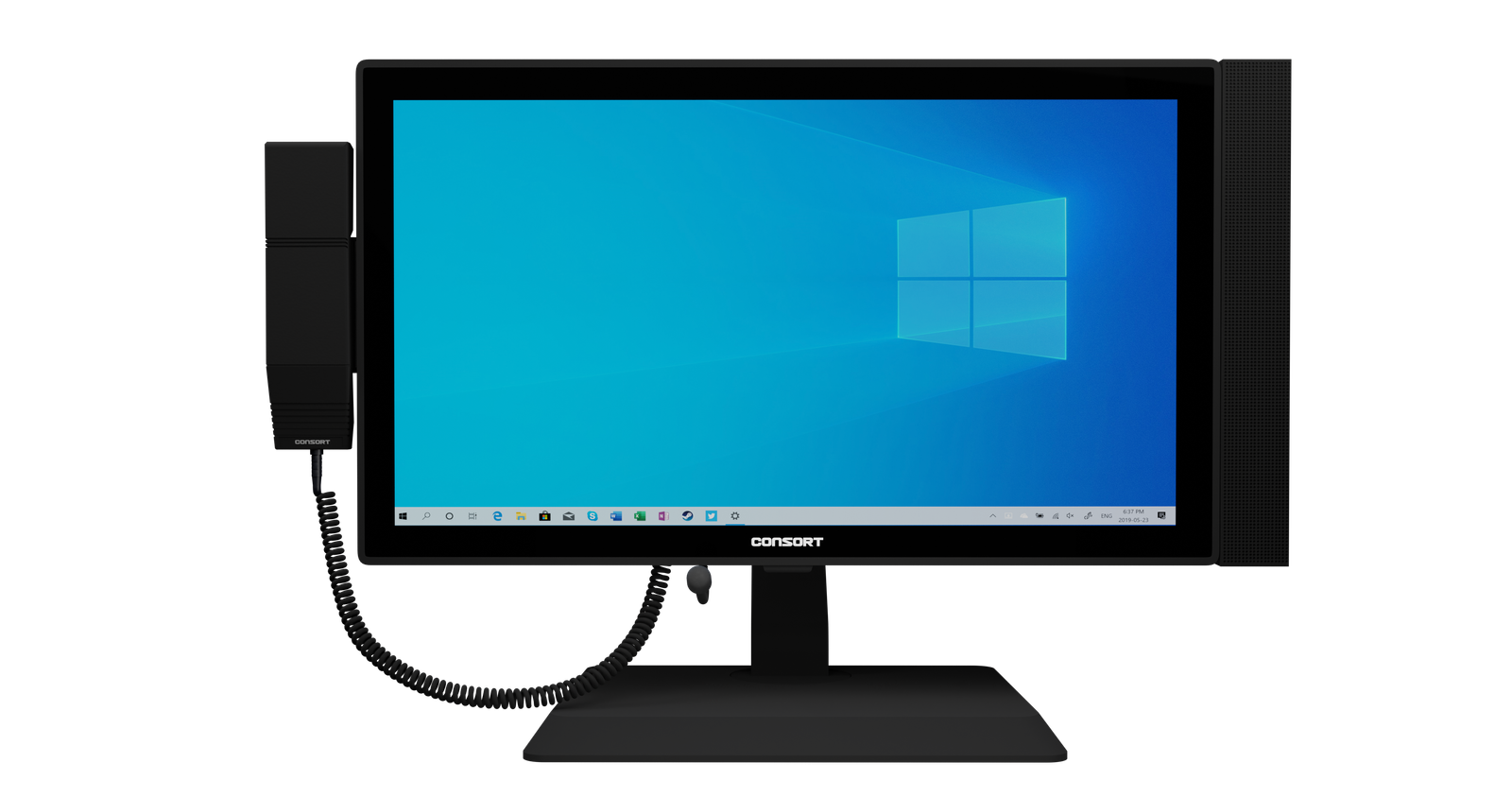 MCPTT, MCDATA Release 15 Compliance
Support for Various Call Functions, Alerts, Messages, etc
GPS for location sharing, geo-fencing and location-based calling
All-in-One dispatching solution
Improved responsiveness with a ruggedized and reliable solution
Intuitive Touch Interface for a user-friendly experience
Wish to know more?
We will contact you shortly  to answer your queries