MCX ONE Application Integration Server allows provisioning innovative applications relevant to particular industries.
It enables a wide range of applications and solutions for ATS and others that are key for future-proof critical communication for various users.
For the mass transit industry, MCX ONE Rail Integration Server (RIS) allows integration to signalling systems deployed for train control and management operations.
MCX ONE RIS provides signalling data from the signalling system to be used by MCX ONE Dispatch Center as well as MCX ONE Devices (Railway Solutions).
Functional Addressing
Integrated compact design with optional modules such as LTE 4G/ 5G/ Wi-Fi
Location-based Services
Based on Linux Long Term Support (LTS)
Train Mode Detection
Configurable hardware keys for critical functions
Flexible Deployment
Suitable Interfaces for easy access to Software logs and upgrades
Next Generation Solution
Next-generation, reliable and user-friendly solutions for transport applications built on popular and widely adopted Mission-Critical Open standards. Based on future upgrades to Future Rail Mobile Communication System standard.
Scalable and Flexible Deployment
Supports various deployment scenarios suitable for the transportation industry as well as incremental capacity and deployment instances.
Integration with Leading Signalling OEM
Integrated with various leading signalling OEMs such as Alstom, Siemens, etc. for providing signalling data to the MCX ONE devices.
Supports Various Functions and Alerts
Provides numerous functions and alert features to the potential user such as Train ID, Rake ID, FA, Onboard Alarms, Location Dependent addressing, etc.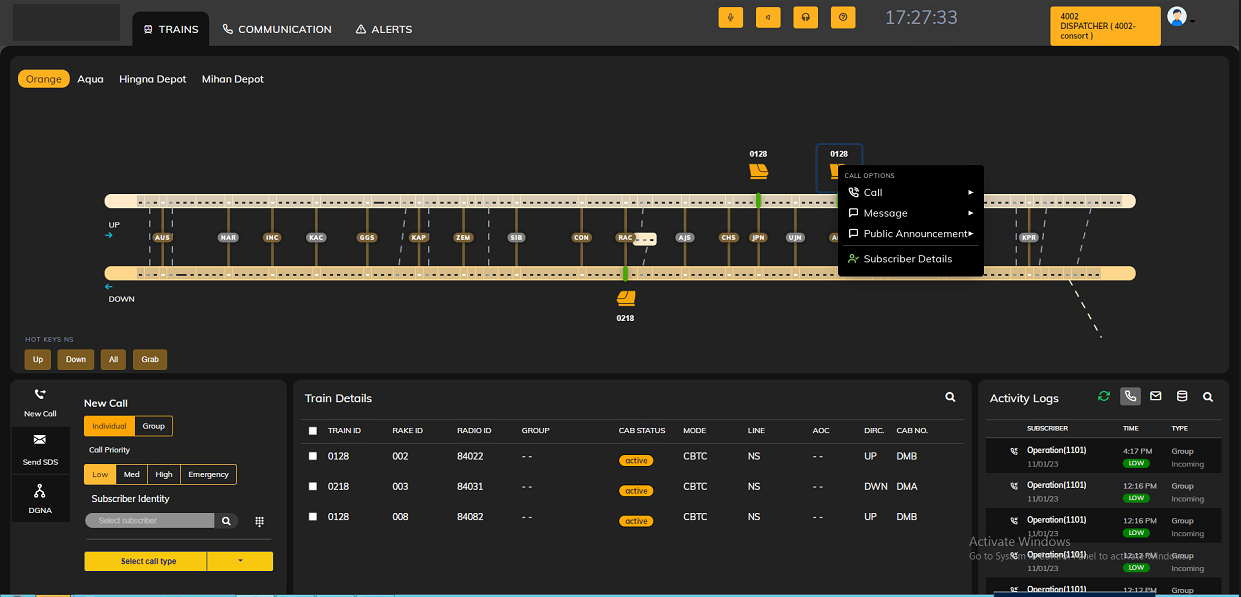 Identification from Signalling – Train ID, Rake ID, Crew ID, Operating Mode, Train Detection, Train Position
Modes of Operation – Trunked Mode Operation (TMO) and Direct Mode Operation (DMO)
Interface to Signalling – Radio ID, Train Alarms, Vehicle Health Data
Onboard Integration – Passenger Announcements, Alarms
Wish to know more?
We will contact you shortly  to answer your queries