MCX ONE Mobile Application provides users with the ease and reliability of professional radio PTT along with the ability to share Voice, Data and Video.
The application is developed to facilitate Push-To-Talk, Push-To-Data and Push-To-Video from Android/ iOS devices with a modern user interface that provides excellent operational capabilities.
MCX ONE Mobile Application allows the user to multitask with other background applications running parallelly on the device.
 The application is designed and developed to work with MCx as well as legacy systems such as TETRA/ DMR which makes it an easy upgrade for existing legacy network users.
Group Communication
Lets the user communicate in groups with various call and text features available in MCX ONE App including group calls, etc.
Multimedia Messaging
Communicate efficiently with the speed and clarity of information via text, photo, video or file attachment.
Location Services
Track location of field personnel, share live location, create location-based temporary groups, or Geo-Fence group members
LMR Interoperable
MCX ONE Interworking gateway lets the MCX ONE App handles calls and messages from legacy LMR networks.
Modern UI/UX Design
MCX ONE App provides you with intuitive user interface based on modern design templates using the latest web technologies
Multi-Device Support
Can be installed in COTS android/iOS devices as well as specialized rugged devices to maximize ease of communication
User Convenience
Easy to operate modern user interface, supports external Push-To-Talk button and accessories.
Unified Platform
Provides a unified communication platform for multimedia messaging, call functions, alerts and various other features.
Next Generation Push To X
Provides an easy-to-operate modern user interface, the application is developed to facilitate Push-To-Talk, Push-To-Data, and Push-To-Video from Android/ iOS and LTE ruggedized devices as well.
Real-time and Evidentiary Information
It enables users to have real-time chat with documents and multimedia attachments to fulfill the critical requirements for clear and evidentiary information.
Compliant with Various Devices
The application is compatible with off-the-shell android/ iOS devices as well as LTE ruggedized devices providing support for Physical PTT buttons and external accessories.
Numerous Call Features and Alerts
Supports advanced calling features such as dynamic group calls, broadcast calls, emergency calls along with missed call alerts, emergency alerts, message alerts, etc.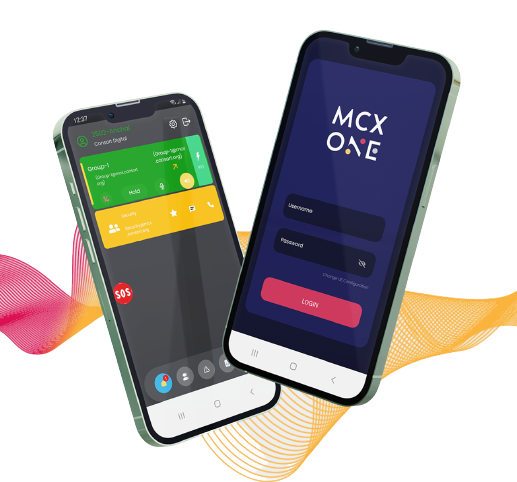 MCX Compliant
Individual/ Group Communication
Emergency/ Broadcast Call
Call Priority
GIS-based location tracking
Easy to use UI/UX
Functional Addressing & Alerts
Supports Multimedia Messaging
Wish to know more?
We will contact you shortly  to answer your queries