Overview
LTE, or Long-Term Evolution is the technology behind 4G, which represents the fourth generation of mobile communications. It is a cutting-edge wireless data communications technology developed as an evolution of GSM/UMTS standards. It was designed to enhance wireless data networks by boosting speed and capacity through digital signal processing and advanced modulations. LTE simplifies network architecture into an IP-based system, reducing latency compared to 3G. Unlike 2G and 3G, LTE operates on a separate radio spectrum. First proposed in 1998, LTE's development officially began in 2005, with the standard finalized in December 2008.
Key Benefits
High speed

High capacity

High bandwidth

Tight network security

A seamless network of multiple protocols and air interface
LTE 4G
LTE 4G is designed to bring high-speed data rates to mobile and broadband networks. LTE, developed and maintained by the 3rd Generation Partnership Project (3GPP), offers significantly faster data rates compared to its predecessor, 3G HSPA+. In theory, LTE can achieve speeds of up to 100Mbps, although real-world speeds typically reach around 15Mbps. LTE features an all-IP flat networking structure, lower latency, increased bandwidth, and is suitable for various applications, including mobile, fixed, and portable broadband access. Its high bandwidth enables faster access to content and applications, while its low latency supports time-sensitive services like voice.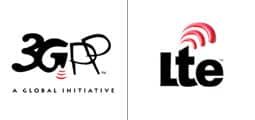 Higher Spectral Efficiency
LTE uses advanced modulation (OFDMA), multiplexing (up to 64QAM) as well as usage of Multiple Input Multiple Output (MIMO) to increase the link reliability and spectral efficiency.
Offers QoS Mechanism
LTE implements Quality of Service (QoS) mechanisms by differentiating, protecting, and prioritizing traffic over both radio and backbone networks, ensuring efficient network management.
Supports Voice and Data
LTE, being entirely packet-switched, allows the exchange of both data and voice within the network. It supports seamless communication for various services.
Specified Core Network
LTE brings forth a streamlined Evolved Packet Core (EPC) network architecture, reducing the complexity by eliminating unnecessary elements, and enhancing efficiency.