Train Radio Control Panel 5205
Step into the future of railway control with the cutting-edge Man-Machine Interface, TRCP 5205. Meticulously engineered for unwavering reliability and user-friendliness, it seamlessly supports both human-assisted and autonomous rail systems. Its integrated design ensures effortless maintenance and operation, setting a new standard in railway technology.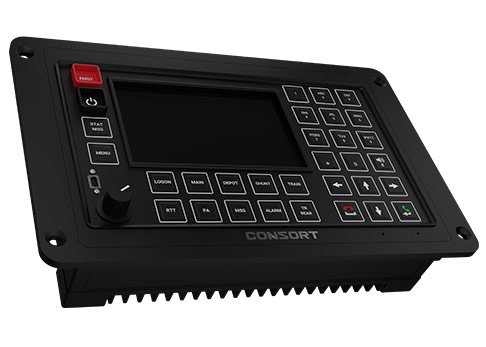 Train Radio Control Panel TRCP 5205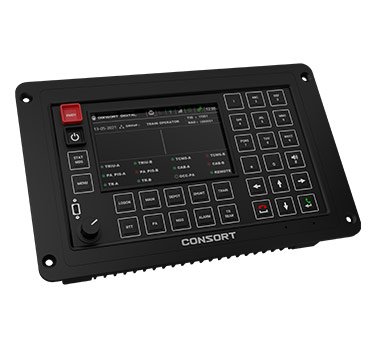 Programmable 32 key keypad
with integrated display
TRCP 5205's integrated 800 x 480 pixel display and customizable keypads featuring 32 keys provide seamless control to the users enhancing efficiency, streamlining operations and providing reliability at the fingertips.
Safeguarding against
environmental challenges
Exceptional robustness is achieved through its IP65 rating, providing protection against dust and water infiltration, guaranteeing top-notch performance in demanding conditions. TRCP 5205 is meticulously crafted to adhere to the stringent operational standards of the railway sector, offering a wide operating temperature range from -40°C to +85°C.

Mission Critical
TETRA Standard
TRCP 5205 is fully aligned with Mission Critical TETRA standards ETSI EN 300 – 392, guaranteeing the utmost compliance for maximum security, high reliability and dependable narrowband voice and data connectivity efficiency.
Seamless transition from human-assisted to autonomous train operations
TRCP 5205 ensures smooth transition between human-assisted and autonomous operation by supporting the escalation of calls, critical alarms, and passenger distress help point calls to the control room, guaranteeing uninterrupted safety and efficiency.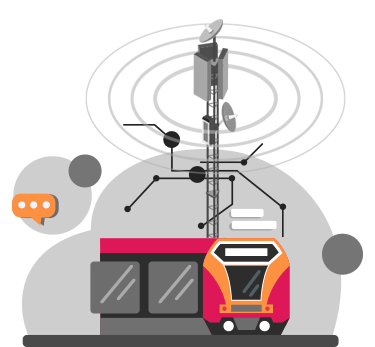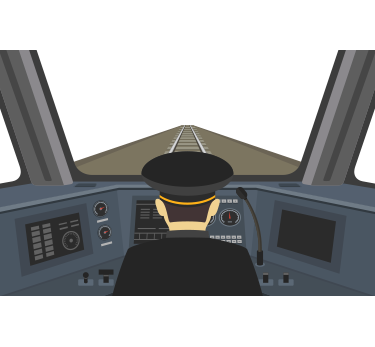 Onboard Interface to TCMS for Reliable Rail Operations
TRCP 5205 seamlessly integrates with the Train Control and Management System enhancing reliability and efficiency. TCMS offers active cabin detection and critical onboard alarms prioritizing safety in rail operations.
Unlocking the Power of TRCP 5205 Features
TETRA Trunked Mode (TMO) and Direct Mode (DMO)
TETRA voice and data service
Pre-emptive and non-preemptive prioritization
Front-Rear Active Redundancy