Train Radio Control Panel 5207
Experience the future of rail communication with the TRCP 5207 touch-enabled Human Machine Interface for train pilots. Elevate rolling stock operations with essential calls, passenger announcements, data transfer and functional registration. Seamlessly connect with the control room, enhancing rail safety and efficiency.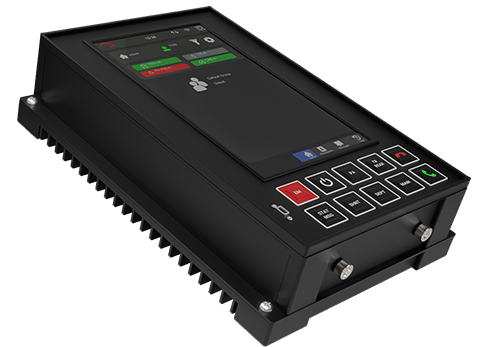 Train Radio Control Panel TRCP 5207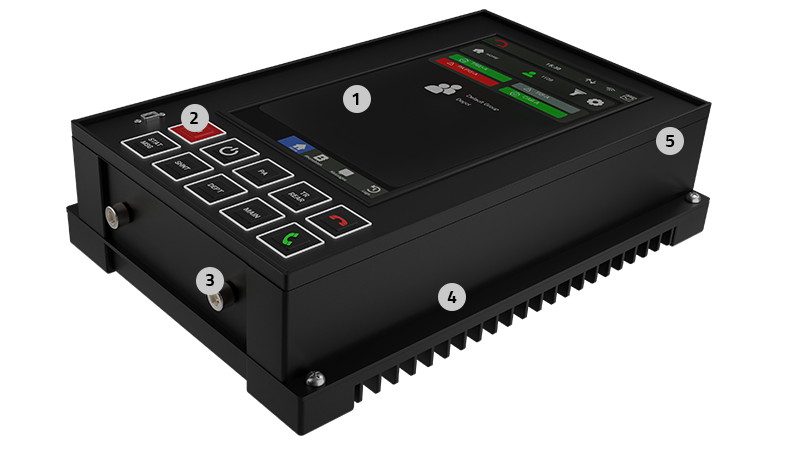 Key Highlights
7" Touch Screen CORNING® GORILLA® TFT Display
10-key integrated tactile keypad
Impact and abrasion-resistant
M12 Industry-standard connectors
EN 50155/ EN 45545 Certified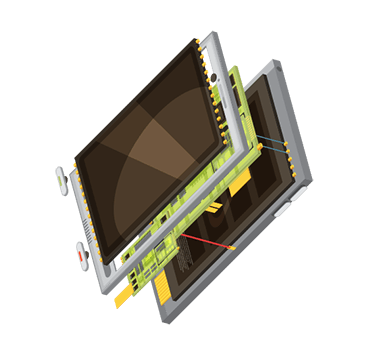 Integrated Touch Display
with Custom Tactile Keypad
Featuring an integrated 7" touch TFT 800 x 480 pixel display with 10 tactile membrane keys for precise and effortless operations.  Dedicated one-touch Emergency Calls offer ultimate reliability and safety to the cab driver.
IP65 dust and
water protection

Superior durability with IP65 rating, safeguarding against dust and water ingress, ensuring performance even in challenging environments. TRCP 5207 is manufactured with high heat and chemical resistance to meet rigorous operational requirements of the rail industry.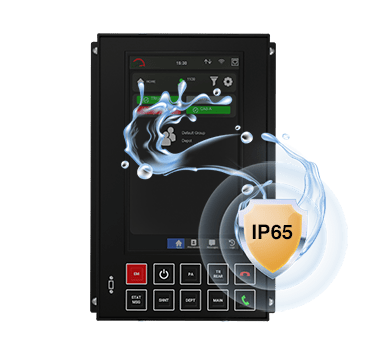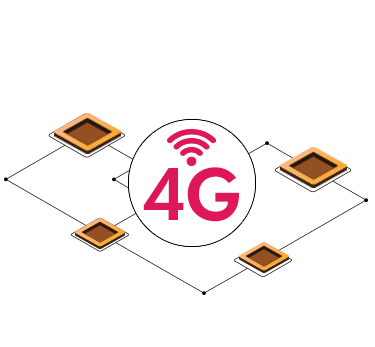 Broadband 4G LTE
connectivity
TRCP 5207 provides 4G LTE broadband wireless connectivity while offering a future-proof option to upgrade to 5G for higher bandwidth. Optional WiFi support is also provided for enhanced connectivity and reliability.
Compliance with global 3GPP MCX Standard
for Mission-critical audio, data and video
Compliance with the global MCX standard guarantees compatibility and interoperability across various rail systems, facilitating seamless communication and data exchange. Embracing industry standards shall enhance operational efficiency, safety, and overall effectiveness.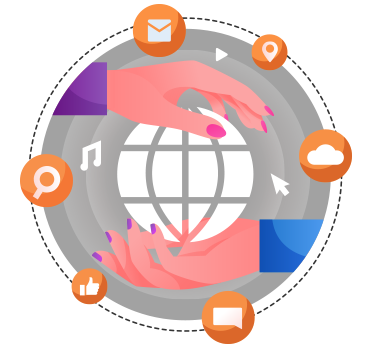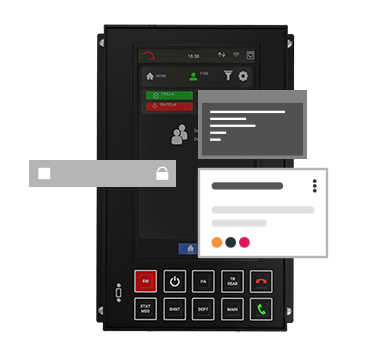 Compact and integrated
modular design
TRCP 5207 introduces integrated modular design offering flexibility in installation, ensuring optimal utilization of space available in modern rolling stocks. Its space-saving, compact design is uncompromising on performance or aesthetics.
Unlocking the Power of TRCP 5207 Features
Front-Rear Active Redundancy
Integration to Live/ Pre-defined PA
Train Control Management System Interface
Onboard Alarms and Alerts
Self-Diagnostics and Logging