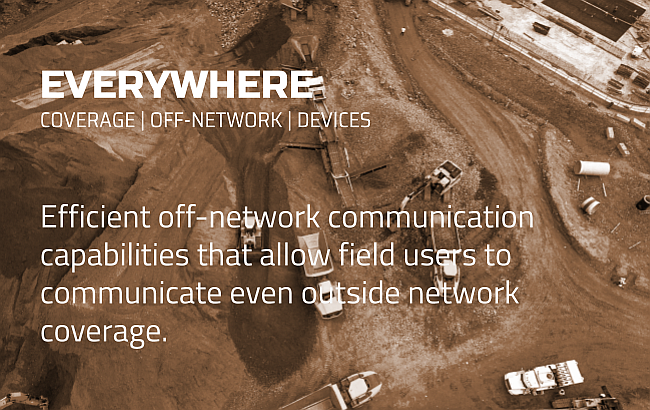 Overview
Although originally conceived in the early 1990s for the European Public Safety Sectors in the framework of the Schengen agreement, TETRA has subsequently been developed to fulfill the operational requirements of a variety of end users. Today it is considered as THE technology of reference WORLDWIDE across all mission and business critical market sectors including Public Safety and Security, Transport, Utilities, Extraction and Mining, Critical National Infrastructure protection and the Military.
TETRA is TRUSTED because it offers to user organizations full control of their radio communications and related investments, an unrivaled expertise about professional user needs and an outstanding longevity of products and services.
TETRA is ALWAYS available as it offers radio communications at any time and in any conditions, instant proving fast access to voice and data services and secure thanks to its cutting-the-edge encryption and security-by-design approach.
TETRA is EVERYWHERE available thanks to customized coverage which allows service to be provided even in remote areas, off-network services providing communications directly among radio terminals and a large variety of devices offering end users the appropriate radio equipment for any operational use.
[Source : TCCA]

TETRA ENHANCED DATA
TEDS has a much higher data throughput enabling more detailed pictures and documents as well as live streaming. This helps deliver "mission criticality" for data and video while retaining the high security and reliability.
DAMM TEDS Concept Paper Downoad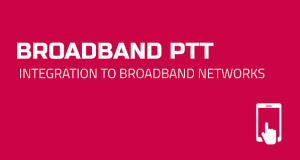 BROADBAND PTT APP
DAMM TetraFlex PTT is a smartphone application for secure business-critical communication integrating LTE / Wi-Fi Networks. The PTT App allows easy integration of broadband networks with narrowband TETRA / DMR radio networks.

DAMM TetraFlex PTT App DOWNOAD HERE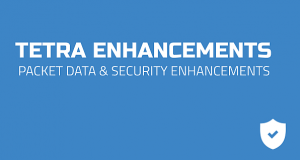 TETRA ENHANCEMENTS
Performance enhancements to TETRA packet data by Group addressed packet data. Security enhancements to the TETRA standard by additional Air Interface Encryption algorithms.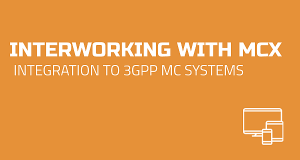 INTERWORKING WITH MCX
Interworking solutions between TETRA and MC Broadband systems will be very important over the medium term and will give users the maximum choice in future migration plans, whether temporary or on a long-term basis.