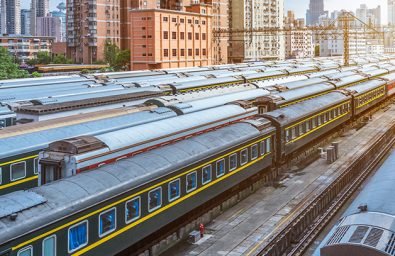 For one of largest railways in the world, reliable and safe operation rely on a mission critical mobile communication system between trains and control rooms proven TETRA technlogy.
TETRA provides a very reliable and efficient communication solution supporting various call types and mission-critical narrowband data. Train operators can be assured of very high reliability and instantaneous communication during normal and emergency situations.
Key objectives of MTRC for the rail operators are :
Efficient and reliable train operation
Improve safety of operations during normal and emergency situations
Increase On time performance for trains
Improve headway in available tracks
Security of passengers
The communication solution is required to meet the following key requirements :
Coverage – provide reliable coverage across track sections and in depots etc.
Good audio quality – drivers suffer from high cabin and ambience noise and therefore the radio system must be able to filter out maximum noise during transmission.
Instant communication – instant call setup for train driver communication to control rooms.
Functional addressing – Communication facilities using Train ID from TMS.
Integration to Onboard Public announcement systems – Ability to make a live PA announcement from Dispatcher in OCC to any specific or group of trains.
TETRA MTRC based on DAMM TetraFlex Solution provides the following facilities –
Communication facilities

Driver – Guard Communication
Train-Controller Communication
Cab to Cab Communication
Broadcast Call
Train PA Call from OCC

Integrated MMI for Train Cab – Train Radio Control Panel suitable for rail application providing driver with convenient and intuitive human machine interface.
Data communication – Key alerts and alarms from train to control room.

Functional Addressing – Dispatcher Workstations with Train ID mapping from TMS for ease of dispatch operation.
Comprehensive network management
Voice and data recording system
Coverage across entire track section
Consort Digital TETRA based MTRC solution provides the following benefits  –
Loud and clear audio with reduction in background noise in driver cabin.
Good coverage across entire railway track.
Secure communication with no interference.
Extremely high spectrum efficiency therefore scalable for future requirements.
Advanced call features such as Individual call, Group call and Emergency call.
Narrow band data for critical applications such as alarms and status messages.
Integration with Train Management System [TMS].
Integrated GPS for location tracking.