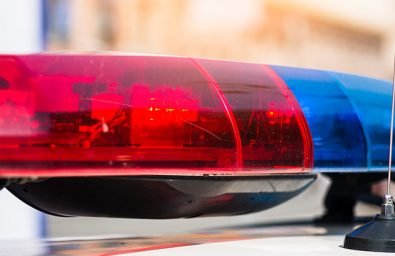 Multi-technology solutions provide the best solution for your fixed or tactical public safety network providing the best combination of flexibility, versatility and cost effectiveness.
Whether it's a public safety, military or civil security system, every customer wants to digitize and future-proof your voice and data communication system with a mission-critical radio communication solution. We provide DAMM Multi-tech solution that combines decades of leadership with cutting-edge digital radio and broadband communications to create a simple, yet reliable solution that's easy to deploy and maintain.
The biggest challenge for any police organization is to choose the right technology for their communication requirements. However, every technology has its own strengths and limitations on the basis of features, applications and deployability. The main requirements of public safety users include:
Reliability of communication; capacity and coverage
Reliable coverage is key to good communication solution. Sufficient capacity ensures that communication is setup without any delays or wait time for the users in normal as well as emergency situations. Capacity and coverage are they key aspects to have a reliable communication solution.
Prioritized voice and data communication
Users require different communication priorities on the basis of their organization setup as well as functional role. Dispatcher users in control rooms also typically require higher priorities than field users to manage communication.
Emergency communication  and dispatching

Emergency communication preempts lowest priority on-going communication and ensures call setup instantaneously. Emergency calls are a seldom used but extremely critical function of critical communication for public safety.
Secure communication is essential for public safety agencies. The requirement of communication security ranges from network to control room applications as well as user devices. The communication solution must provide multiple levels of security and authentication.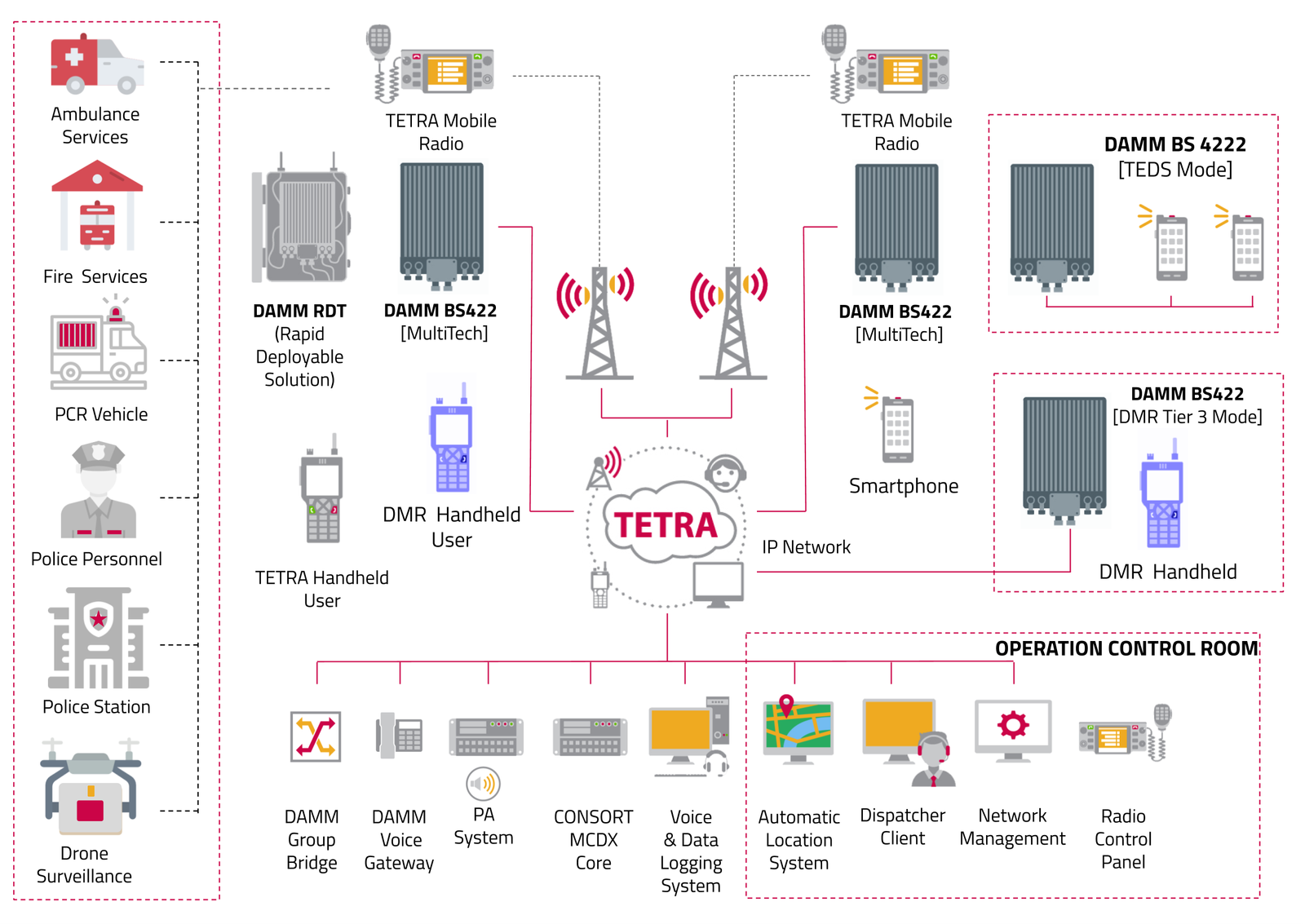 Consort Digital communication solution is based on DAMM TetraFlex Multitech Solution.
The world's only communication solution featuring multiple technologies in one single core-connected system: TETRA, DMR Tier III, TEDS and Analog. This technology-independent solution features multiple carriers as well as simulcast in one box within either UHF or VHF frequency ranges.
Multi-Technology
Multi-Frequency
Multi-Carrier
Simulcast
No more need for gateways or bridges! With the core-connected BS422 you can easily combine multiple technologies in one coherent system. Or choose the one technology that matches your current need – and scale anytime to meet changing voice and data needs with a simple click.
With everything covered by one system, operation, maintenance and repairs are simply easy. Multi-technology networks can be managed in a single network management tool with one central subscriber register. Applications like dispatchers and voice and data log systems can be used across all technologies, and all technologies use the same gateways.
At the core of the BS422 is a decentralized architecture, which ensures that all system information is constantly replicated to all sites in the network. This means that the system does not have any single point of failure. This way, local call and data traffic will run without interruption, even if one site loses its connection to the rest of the network.
The flat decentralized IP architecture and intuitive software also enable effortless, self-configuring site expansion. The BS422 can be used with single or multiple carriers as well as single or multiple technologies, giving you maximum flexibility.
Public safety agencies face several challenges in the modern world. Consort Digital solutions solves various such requirements of today and future. These include :
Flexible IP based architecture for various deployment scenarious
Provide solution for tactical and fixed communication requirements
Provisioning of multiple technologies in an integrated network
Future up-gradation of capacity with minimum hardware provisioning
Interoperability and multi-vendor support
Reduce spectrum requirements by efficient use of multicast and simulcasting
Integrating multi-frequency networks for enhanced coverage
Integration to future broadband networks