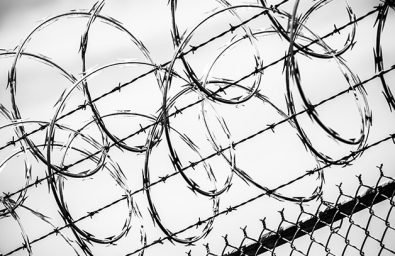 Critical infrastructure can no longer be simply protected by physical fencing. A complete security and surveillance solution is essential to protect important sites such as nuclear plants, airports, refineries or even large residential complexes.
Consort Digital provides critical communication backbone for a reliable and instantaneous voice and data network. Early warning of intrusion, identifying type of intrusion as well as establish a reliable command and control to provide deterrence is critical for modern high security infrastructure projects.
challenge
A reliable and secure perimeter protection solution requires a mission-critical communication network infrastructure. The key requirements are as follows –
Ensure reliable and safe operation
Today's modern infrastructure security solution need fail-safe connectivity to operate safely and efficiently in an increasingly demanding and regulated environment.
Enhance operational flexibility and efficiency
By ensuring instantaneous communication from users in different departments and processes at various locations across the infrastructure facilities. Seamless communication within and across departments ensures maximum efficiency of operations.
Next gen applications for control room  and field workers
Modern communication system must support the need for next generation application for communication room and security personnel.
Safe, secure and high availability
Need for the proposed solution to  provide redundancy, reliability and security of communication.
Interoperable and multi-vendor support
The proposed solution must be fully interoperable and be standardized for multi-vendor environment.
Rapid deployable network for special operations
The solution must have tactical deployability for range extension or temporary deployment for special operations.
Upgrade by interconnection to broadband
The proposed solution integrate with modern broadband communication network such as WIFI and Private LTE for supporting data applications.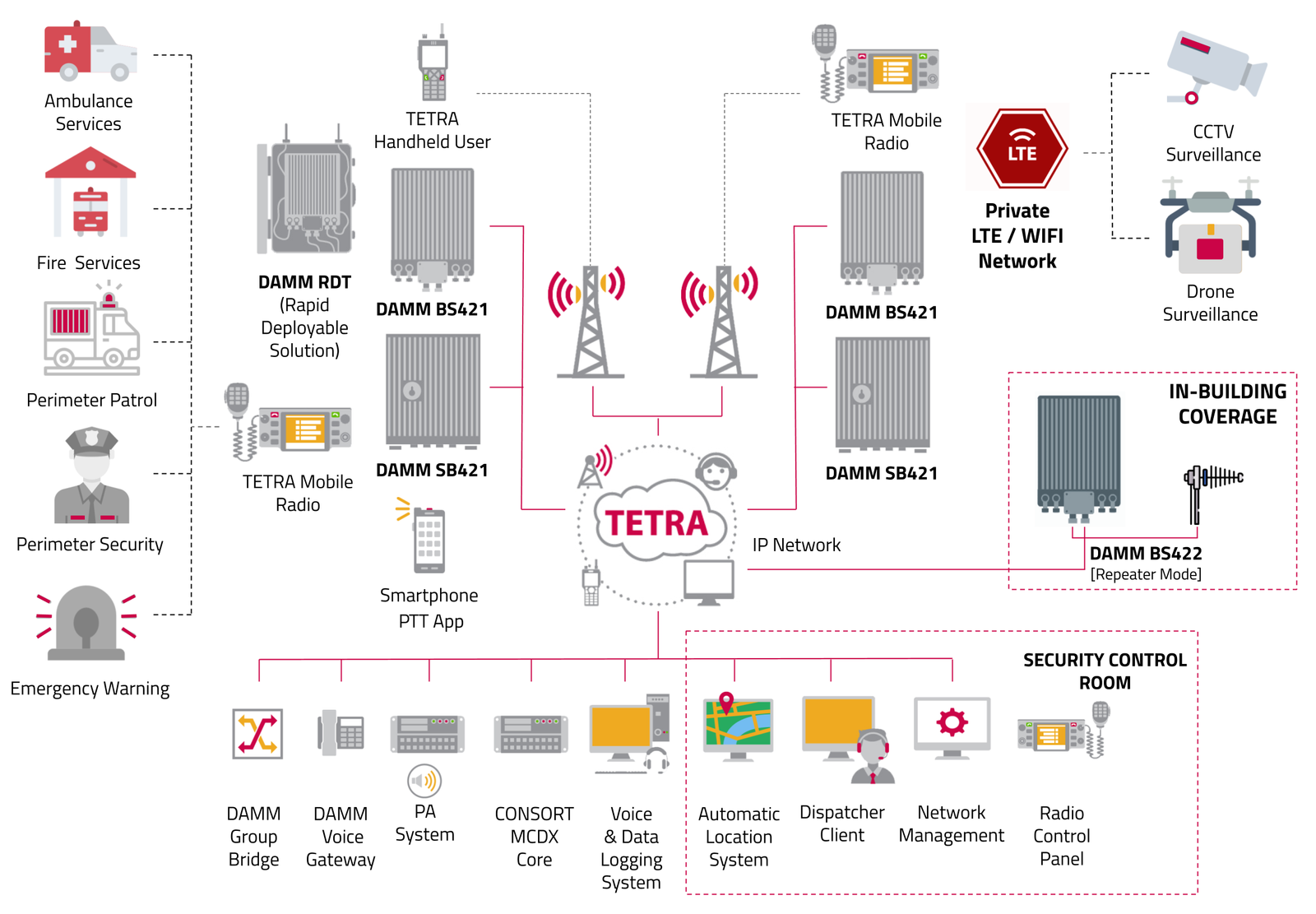 Consort Digital mission-critical communication solution is based on DAMM TetraFlex which is a modern, reliable and cost-effective communication platform designed to meet diverse yet specific requirements of current and future port operators.
The multi-tech solution provides the following salient features:
Provide reliable, seamless voice and data communication services between field users and control rooms.
Provide user friendly control room dispatch applications.
Interface with Public Announcement and Public Information System.
Intuitive fault management system.
Flexibility in installation in different areas and zones of the port.
Integration to legacy radio system.
Intrinsically-safe user devices for flammable areas.
Push To Talk Application for Smart-devices.
Flexible API for integration to third party C3/C4 applications
Complete voice and data recording solution
Integration ready with other existing radio technologies, future WIFI or LTE networks.
Public safety agencies face several challenges in the modern world. Consort Digital solutions solves various such requirements of today and future. These include :
Multi-tech Software defined radio solution in a single network
Flexible IP based architecture for various deployment scenarios
Provide solution for tactical and fixed communication requirements
Future up-gradation of capacity with minimum hardware provisioning
Interoperability and multi-vendor support
Reduce spectrum requirements by efficient use of multicast and simulcasting
Integrating multi-frequency networks for enhanced coverage
Integration to future broadband networks