Consort Digital Deploys MCX ONE Solution for Dhaka Mass Rapid Transit System Line – 6
May 16, 2023
Posted by:

Consort Digital

Category:

Events, Press Releases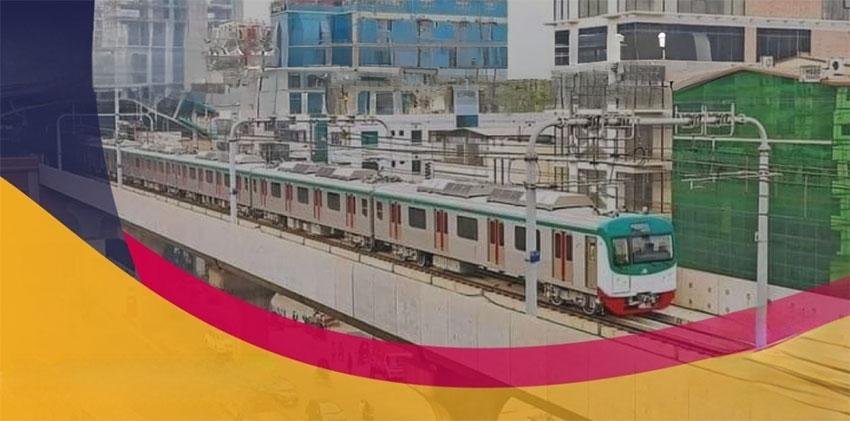 Consort Digital has been awarded a contract for the deployment of MCX ONE mission-critical communication solution in the capital of Bangladesh for Line -6 of the Dhaka Mass Rapid Transit (MRT) System project.
Dhaka, one of the most densely populated cities in Bangladesh, has been facing severe traffic congestion and air pollution due to a lack of an efficient public transportation system. The city's pollution and the number of private vehicles on the road have been increasing at an alarming rate. Thus, the Dhaka MRT System project aims to reduce traffic congestion, city pollution, commuters traveling time, and commuters traveling costs.
The 20.1 Km (approx.) first overhead electric train Dhaka MRT Line – 6 is being built in phases. It connects important areas of the city from Uttara – an elite suburb to Motijheel – a commercial hub of the capital and is elevated with 16 stations with a maintenance depot. After being inaugurated by Prime Minister Ms. Sheikh Hasina, the first phase of the project commenced commercial operations on 28th December 2022 with metro services being available to general public the next day. The second phase is expected to be completed by the end of 2023. Dhaka MRT Line – 6 is one of the government's fast-track projects, jointly financed by the Government of Bangladesh and Japan International Cooperation Agency (JICA) with an estimated cost of about $2.82 bn.
CONSORT MCX ONE Core Enterprise Server, LTE-based Train Radio Systems, MCX ONE Dispatch Center, and MCX ONE Rail Integration Server have been supplied as part of the overall solution to provide a modern yet reliable communication system in Dhaka MRT Line – 6.
About MCX ONE Solution
MCX ONE Mission Critical Solution is a 3GPP-based Open standard mission-critical communication platform. It supports Push to Voice, Data, and Video over public/ private broadband networks (LTE 4G/5G, Wi-Fi). The solution also integrates narrowband technologies such as TETRA, DMR, etc. It also enables various multimedia features essential for the modern communication requirements of professional organizations.
About Consort Digital
Consort Digital is involved in the design, research and development, and deployment of solutions based on OPEN standards such as TETRA, DMR, and MCX over LTE 4G and 5G. Consort Digital provides solutions for market segments such as mass transit, transportation, public safety, and industries among others.
For more information, please visit www.consortdigital.com