Mobile Train Radio Communication (MTRC) System commissioned in Western Railway Trains, First Time in Indian Railways
March 2, 2021
Posted by:

Consort Digital

Category:

Mass Transit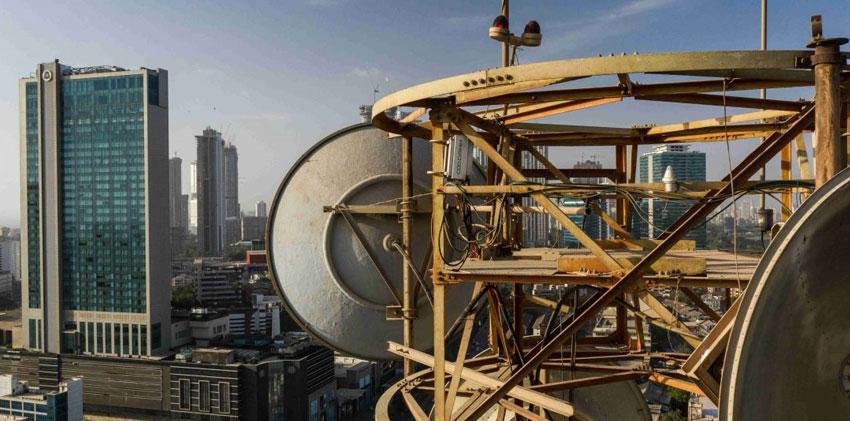 Press Release – Ministry of Railways
General Manager, Western Railway, Shri Alok Kansal inaugurated the newly commissioned Mobile Train Radio Communication (MTRC) system at Divisional Railway Manager's Office in Mumbai today, 1st March, 2021. The Mobile Train Radio Communication system is an effective and a technologically advanced communication system which can play an intrinsic role in preventing train accidents and reducing delays through effective communication. It facilitates an instant and constant interaction of train crew with the Control Centre and the Station Master.
"MRTC acts in a similar way to that of Air traffic control (ARC) for aircrafts. The system will monitor, track and aid in communication between the trains and the control room thereby ensuring smooth movement of rakes as well as help in preventing adverse events, " said Shri Alok Kansal.
Speaking about the need for an MTRC system, Shri Kansal said, "This is the first time that MTRC is commissioned in Indian Railways. It is a historic move of the Indian Railways. The new system has already been installed in 90 out of 100 rakes running between Churchgate and Virar." The current MTRC system has been commissioned in Churchgate-Virar section. The 60-kilometre suburban section between Churchgate-Virar is a high-density-traffic route where trains run with headway (at an interval) of approximate 3 minutes in peak hours. The section transports over 3.4 million passengers every day by operating over 1300 services.
The newly commissioned system is an integrated system with the ongoing Train Management System, so that controllers can communicate with Driver and Guard by using the train number as well as cab number code. In case of emergency, MTRC has a provision for broadcast call too. The section controller can initiate Broadcast call to all Motormen/Guards of trains and same announcement can be extended for passengers of the train. "MTRC uses lowest time to connect calls i.e 300 milliseconds. It also has a provision of pre-defined, one – touch dialing thereby ensuring prompt communication. It ensures safety of passengers by providing effective communication between Driver and Control Room. With this new system we can track the location of trains through GPS and even find out if a level crossing is open or closed," he added.
Benefits of MTRC :
Single touch dialing to call any of the Two Section Train Controllers, Dy. Train Controller, EMU Controller
Auto Call Answer for Cab Radios for Motorman and Guards to receive only audio (Only from Controllers and call from another cab of same rake)
Contact numbers of three controllers (TPC, SIG and TMS) are fed into the phonebook for easy access while dialing
Motorman can directly communicate defect of EMU-to-EMU Controller which reduces detention of other trains
In any Unusual Situation, i.e. if the called MTRC phone is busy then on making emergency call the overriding feature the speech will get through and communication will be established. Emergency call goes to Dy. CTNL
It was also mentioned that, earlier, the existing very high frequency (VHF) based communication does not give facility for communication between the crew of running train and controllers of Control Office. Alok Kansal also pointed out that how with the deliberate efforts of the department the number of accidental deaths and injured per day has come down from around 4.50 in 2019 to 1.30 in 2020.
It was informed that as a move towards Aatma Nirbhar Bharat, the work for the provision of new Digital MTRC system has been awarded to M/s. Consort Digital Pvt. Ltd., New Delhi at an estimated cost of Rs. 5.98 Crore. The company will provide technical and maintenance support of the system for seven years.
"Western Railways is committed to provide best of the services to the public, be it with the number of trains, quality of service or safety of travellers. This newly commissioned MTRC will enable passengers' convenience and in case of emergency prompt communication through its advanced technology," stated Shri. Kansal.
Harish Gupta, Principal Chief Signal & Telecom Engineer, Shailendra Kumar, Principal Chief Operations Manager, Naresh Lalwani, Principal Chief Safety Officer, G. V. L. Satyakumar, Divisional Railway Manager/ BCT, S. Bandopadhyay, Chief Communication Engineer, Kuldeep Kumar Jain, Chief Electrical Engineer / RS, Sumit Thakur, Chief Public Relations Officer and Sachin Sharma,  Secretary to GM were also present during the event.
Press Information Bureau, Mumbai