MCX ONE Dispatch Center is a next-generation, modern and versatile dispatching solution based on IP architecture and a modern UI/UX framework.
It is based on 3GPP's MCX OPEN industry standards hence brace Voice, Data and Video services.
MCX ONE Dispatching Solution provides customization, deployability and integration for control room applications.
It allows potential users to operate with communications, administration, alerts, location, recordings and industry-specific views.
Modern & Intuitive UI/UX Design
MCX ONE Dispatch Center provides an intuitive user interface based on modern design templates using the latest web technologies
View-Based Dispatching
Provides multiple views for users that include – Communication, Alerts, Locations, Recordings and Industry-specific views for efficient and smart operations.
Public Address & Help point
Crisis Management solutions such as PA & help points can be integrated, hence keeping the system fully ready for emergency announcements and assistance.
Industry-Specific Integration
Smartly integrates industry-specific applications to provide a one-stop solution for critical operations, thus, catering to industry-specific requirements.
Efficient DGNA
Provides system and user-initiated DGNA functions for group/re-group facilities letting control room administrators to manage special situations efficiently.
Location Services
Provides high-accuracy location information with GIS-based maps. Salient features include Emergency-based location tracking, Geo-fencing, and Alerts based on location change.
In-built Recording
Provides integrated recording for Voice, Data and Video applications. These recordings are useful in retrieving crucial information in critical communications industry.
LMR Interoperability
MCX ONE Dispatch Center enables standard-based interoperability with legacy LMR systems,  such as TETRA, DMR or P25 etc, ensuring multi-technology communications.
Next-Generation Dispatching Solution
MCX ONE Dispatch Centre Solution is an ideal next-generation dispatching platform that provides communication services for mission-critical users for control room applications.
Flexible Deployment
Web interface and IP architecture ensure easy deployability as a self-hosted or cloud solution.
MCX Standard Compliant
The dispatch solution is built in compliance to the 3GPP's MCX standard and also provides integration to the DAMM TetraFlex radio solution.
Integration to Narrowband Networks
The future compatibility of the MCX ONE Dispatcher Centre makes it an ideal solution to be deployed for current critical communication networks along with broadband networks.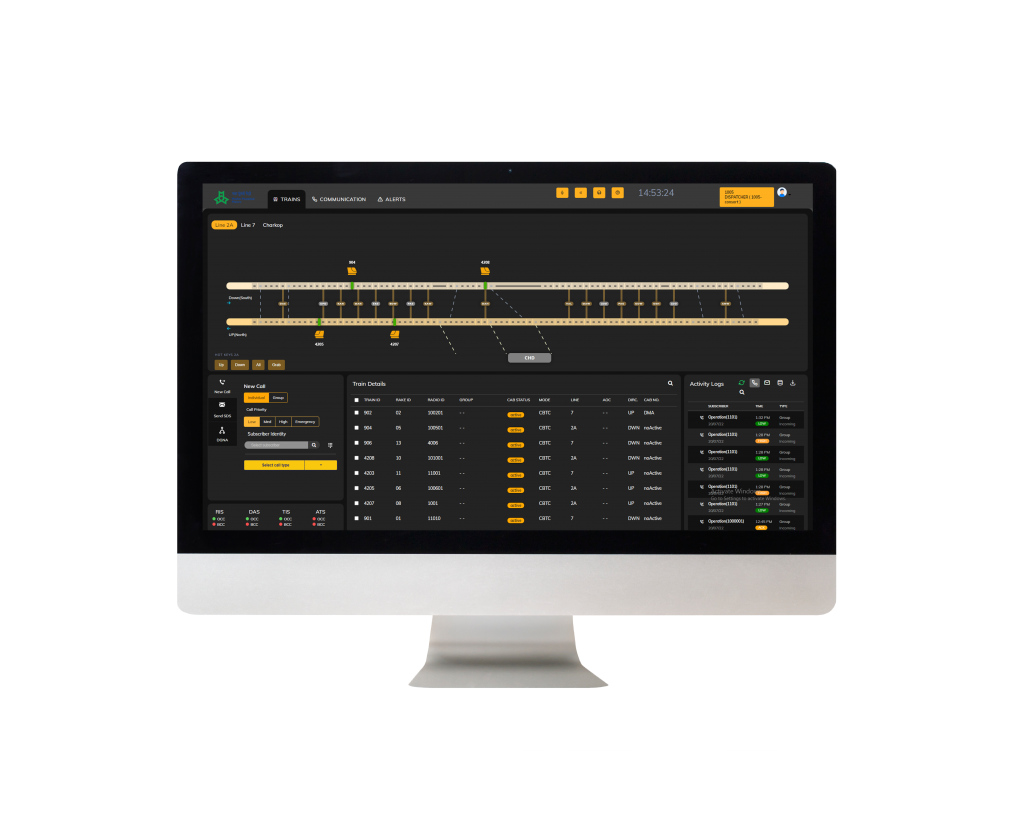 MCPTT, MCDATA & MCVIDEO Release 15 Compliance
Distinctive Interface
Seamless transition between different views
Role Management & Functional Addressing
Unique Recording Feature
Support for Redundant Configuration
Location-based Calling
Improved Responsiveness
Wish to know more?
We will contact you shortly  to answer your queries